11th October 2019
Specsavers have been a family-run business for over 30 years, working together with their store partners to provide the best value optometry, audiology and other healthcare service for their customers. The Belfast store has been in the city centre for 27 years! The first 24 they were located in Anne Street and the past 3 years they have been in Victoria Square. The premises on Anne Street was too small and they wanted to expand to a bigger unit to benefit their customers.
We sat down with Manager, David Maguire to find out about all their products , services and offers in-store.
Can you tell us more about the products and services you sell?
We are mainly known for the optician services that we provide such as eyesight testing, selling glasses and contact lenses. But, we do so much more than that.
Sight Testing
We provide private sight testing as well as NHS testing. A recent addition to eye testing is the OCT which is the scan of the eye.
Glasses Services
We also have a lab in-store with some of the most qualified glazing technicians and this allows us to carry out a one-hour service on a lot of our products.
We are one of only 3 stores in the whole of the Specsavers group and we believe the only optician in Northern Ireland who can make some lenses on site. We have the tools and equipment that allows us to make some of the prescriptions here. So, if a customer has a high prescription whether it is with varifocals or bifocals they can get them made on the same day if they are in need of them.
Audiology
We offer free hear screenings that only take 3 minutes, and this gives the customer an idea if they require a test. If the customer requires a hearing test, they can choose between four. One test is 15 minutes, and this provides a good indication whether a customer has a hearing defect.
We also provide otoscopy which allows us to look into the ear. We have recently introduced wax clinics which allows us to clear the wax by suction and not syringe which is much safer.
Products
Glasses
We sell a whole range of glasses with a starting price of £19. Designer glasses include:
Marc Jacobs (as seen below)
Hugo Boss
Cath Kidston
Tommy Hilfiger
Aurora
Karen Millen
Kenzo (as seen below)
And so many more – you can view here . We also get designer glasses which are exclusive to our store but once they're gone, they're gone.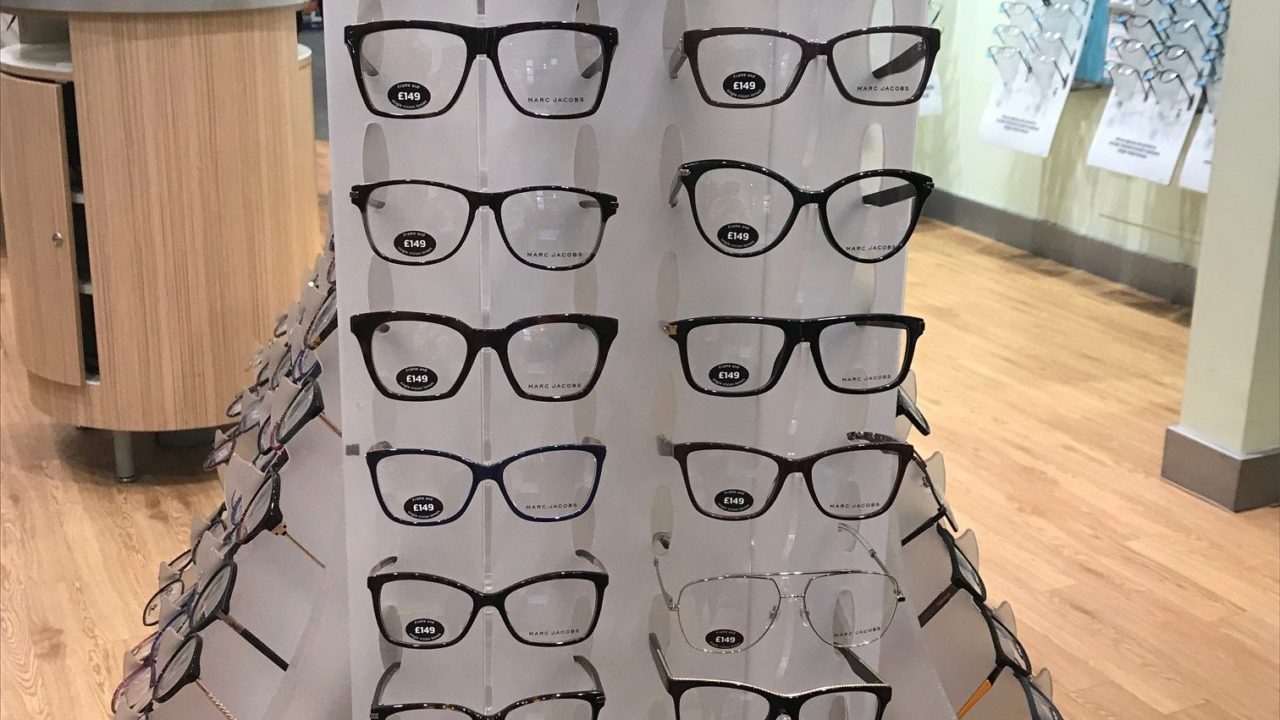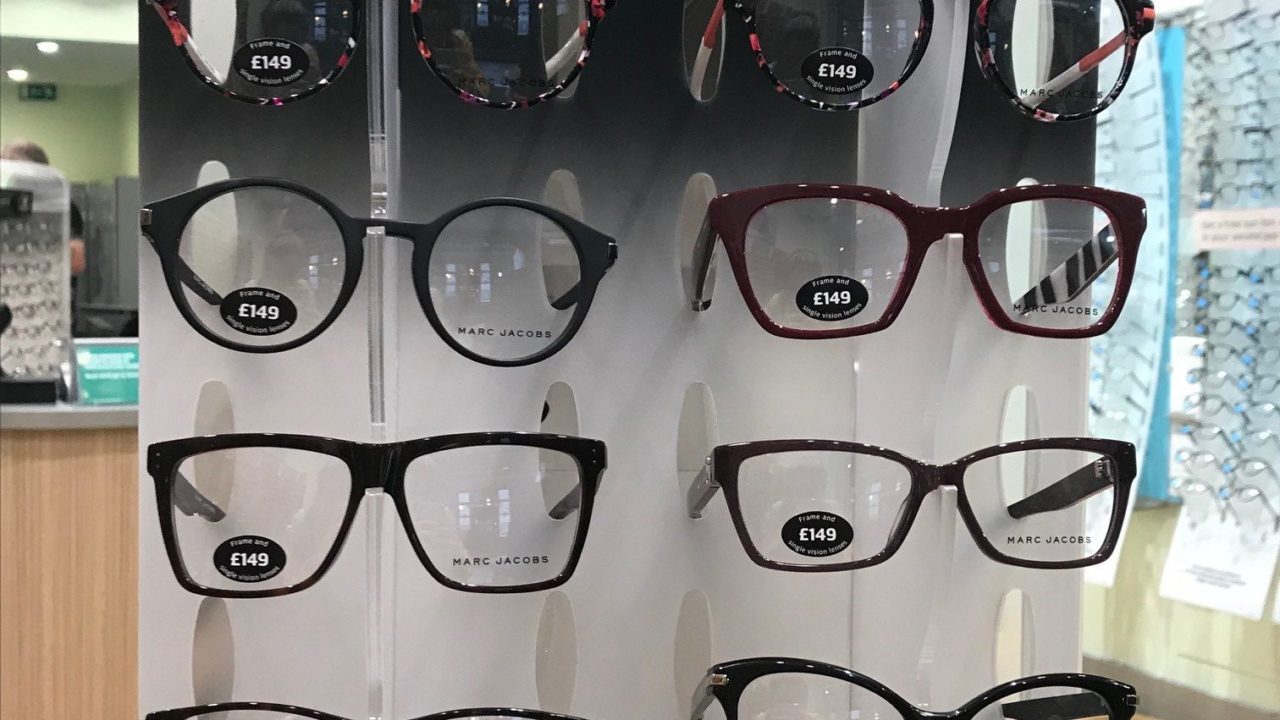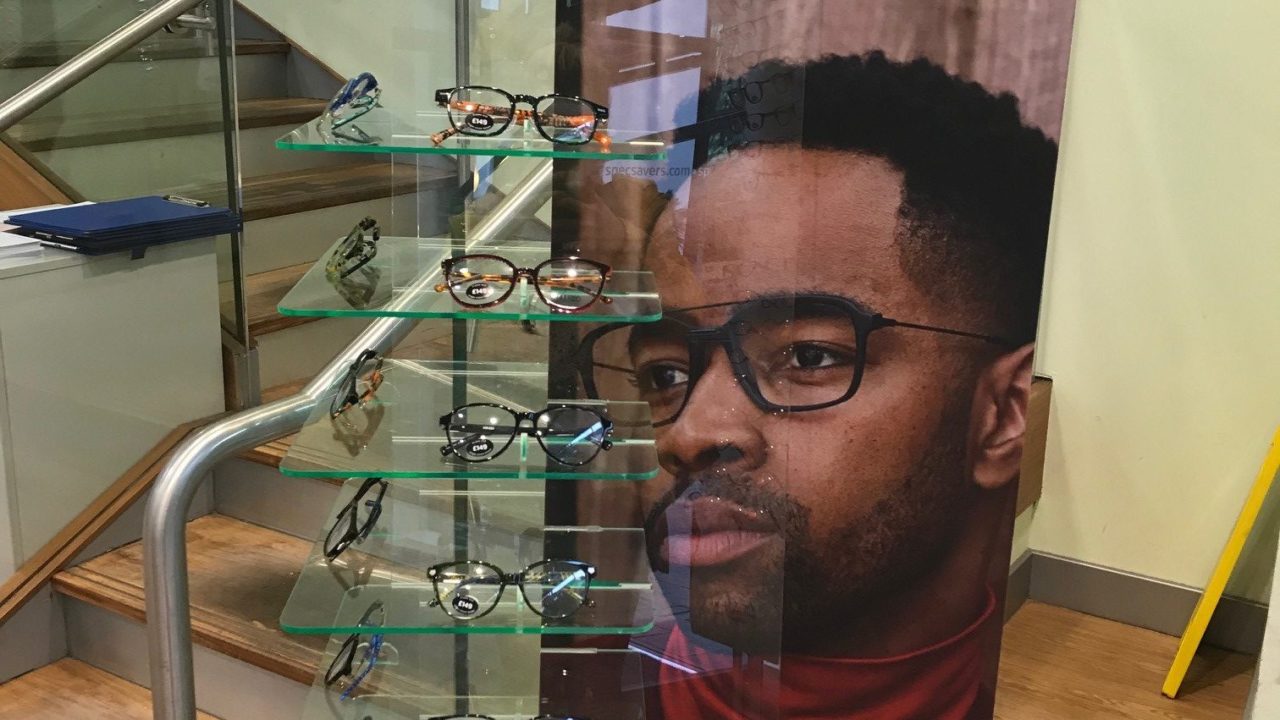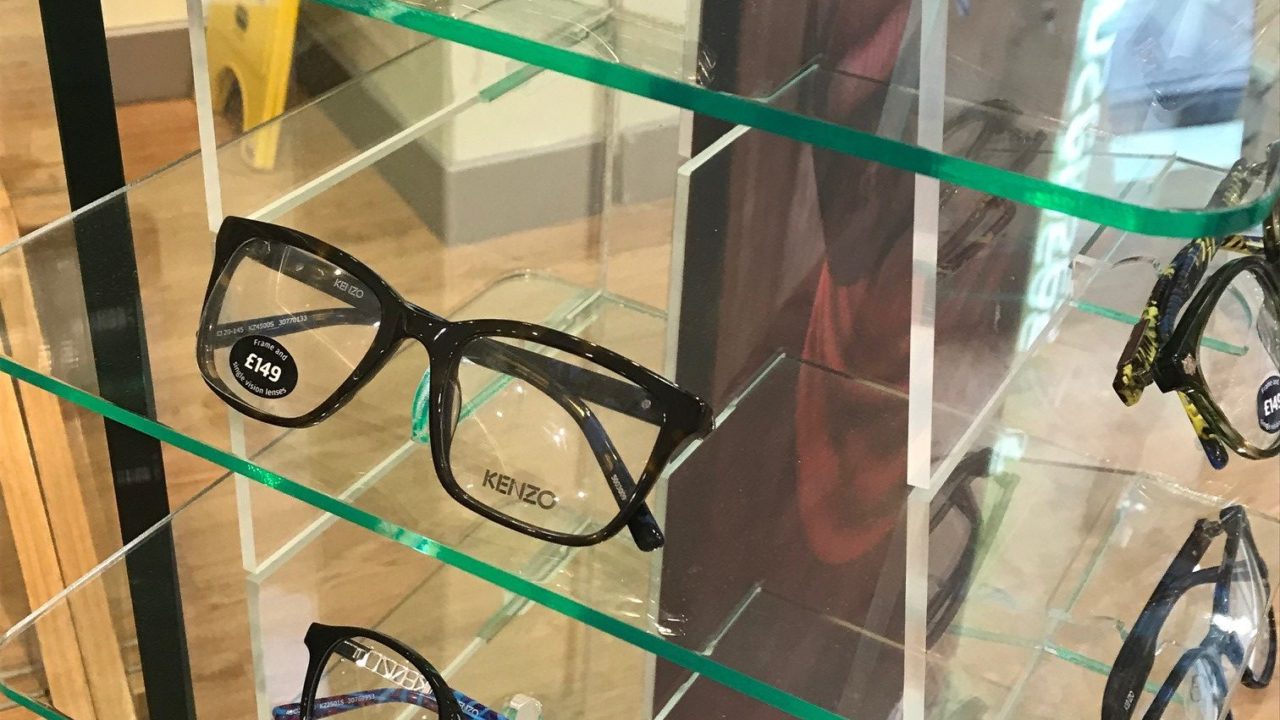 Contact Lens
We also sell a large range of contact lens and we stock quite a few of them.
Otherwise we offer schemes to customers who wish to have their lens delivered to them. A benefit of being on a scheme is that the customer gets a discount on designer glasses and can purchase them for £35.
What kind of offers you give to customers?
The most popular and best value for customers is the 2 for 1 offer – if you buy a pair of glasses at £69 range and above you get a second pair free.
Single vision glasses
2 pairs from just £69
Designer single vision glasses
2 pairs from just £99
Varifocal glasses
2 pairs from £118
Varifocal designer glasses
2 pairs from £148
If customers do not wish to purchase two pairs, we also have offers for single pairs:
For kids we offer all glasses in our kids' £64 and £85 ranges are free with an under-16s' NHS optical voucher. And we'll also give you a second pair from the £64 or £85 ranges, free.
For students they can save 25% off the latest designer glasses.
For over 60s they can receive 25% off a pair of great-looking glasses from our £69 range or above, including designer styles.
NHS Vouchers
The way these work we take the value of the voucher and we have a wide range of lens and frames that are completely covered by the voucher, but if you want to go for more choice then you can go for a £69 range with an NHS voucher for single vision lens and bifocals it will just cost you £10. If you want to go for an £89 one, it will just cost you £25 and so on.
Tell us something we may not have known / fun fact?
Many of our staff are bi-lingual. We have a staff member who is fluent in Cantonese, Italian and French and another who is fluent in Arabic.