19th December 2019
The festive season has arrived and Belfast City Centre has plenty of fantastic pubs to enjoy some drinks with your friends and family over the holidays – from cosy traditional pubs to modern cocktail bars there's something to suit everyone.
This fantastic little haven from the bustle of the city has an amazing interior, illuminated with mirrors, chandeliers and an open fire. As well as plenty of different gins, cocktails and drinks on offer they also have a winter cocktail menu – perfect for December nights out.
THE GARRICK BAR
Chichester Street
Established in 1870 The Garrick is one of the oldest pubs in Belfast. There's over 50 Irish and international craft beers on offer so whether you're after a traditional pint of Guinness or a more continental beer there's something for you!
THE KITCHEN BAR
Victoria Square
Located at the corner of Victoria Square, The Kitchen is a vibrant bar with live entertainment nightly it will liven up your festive season, especially after a fun-filled day of shopping around the City Centre!
THE MORNING STAR BAR
Pottingers Entry
Located in a romantic old entry running between Ann Street and High Street, the Morning Star is perfect for a pint of Guinness and some live music this December. This little pub is also a must for anyone wanting to see a living museum piece of old Belfast!
Henry's and The Jailhouse
Joys Entry
Located on Joy's Entry, one of the narrow 17th century "first" streets of Belfast,  Henry's and The Jailhouse are perfect bars to pop in for a festive drink!
Henry's has a full range of local brewed beers on draft with bottled beers, spirits including an extensive range of local Irish whiskies. With a full line up of Irish traditional sessions, singers and bands, you'll always catch some live music, seven days a week.
The Jailhouse, and adjoining sister bar Henrys, offers a fantastic range of local drinks and entertainment seven days a week.  Call into this history-soaked building for cocktails, light bites, breakfast and dinner all under the original beams and barred windows.
Visit Henry's and The Jailhouse social media for listings.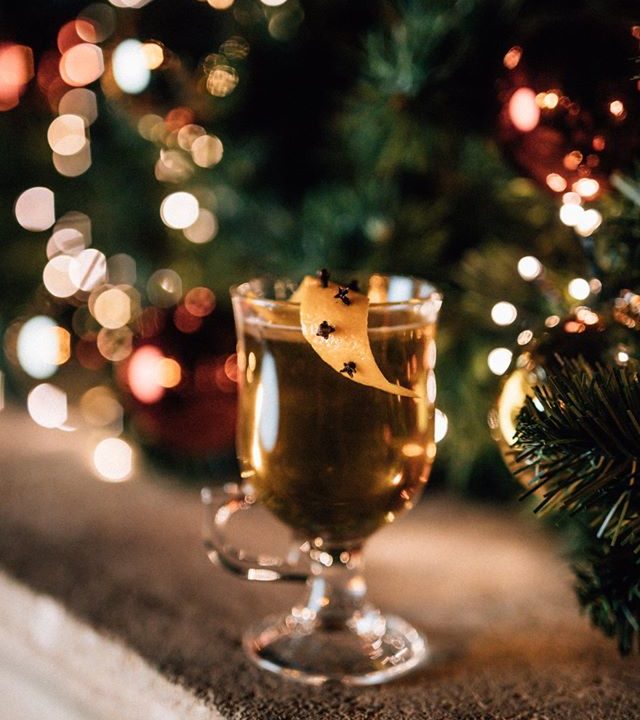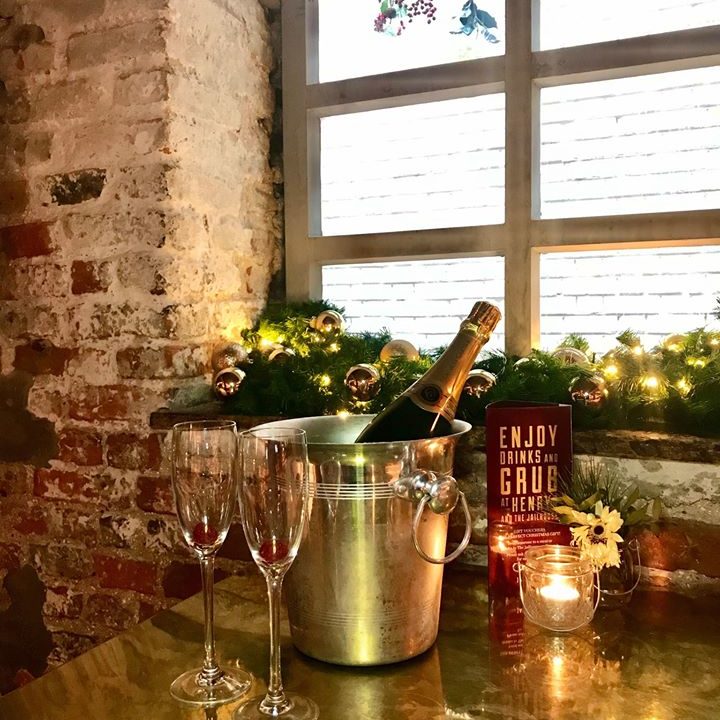 Margot
Donegall Square East
Previously known as The Basement, Margot is a beautiful little spot to dive on down to and enjoy creative cocktails, a carefully curated range of spirts, beers, wines and Margot's (soon to be famous) Signature Irish coffee from the bar.
Fountain Lane
Fountain Street
You can find Fountain Lane on the corner where Fountain street and Fountain lane meet!
Fountain Lane is the home away from home for the community in Belfast, bringing great local beverages, live traditional sessions and acoustic bands in the bar with of course a bit of Belfast craic!
White's Tavern
Winecellar Entry
Fancy a festive drink in Belfast's oldest bar? Then head to the Irish bar, Whites Tavern, located down winecellar entry. This cosy little bar  has evolved over time and has woven itself into the very fabric of Belfast's hospitality scene.
Quench your thirst this festive season in the Bullitt Bar, Baltic or Babel! All three have something for everyone, whether you're planning a festive night out, after-dinner drinks or some down time with friends.
Live music line up,
DJs every Friday and Saturday playing a worldwide mix of disco, soul and electronics (Bullitt Bar)
Sensational cocktails,
Hot winter drinks,
Stunning city views (from the rooftop at Babel)
Looking for a festive drink? Look no further than Bootleggers. The comfy bar serves up original and festive-themed cocktails, local and American craft beer, and of course, Moonshine!
Check out their social media for their Christmas drink specials!
Granny Annie's
Chichester Street
Oozing rustic charm, 'home' to traditional and modern live music, and just five minutes' walk from Belfast City Hall; Granny Annies is the perfect venue for your festive party experience!
Hell Cat Maggie's
Donegall Square West
Located on Donegall Square West, Hell Cat Maggie's has replaced the once loved and renowned Apartment. The new venue is a warm, welcoming traditional style bar that celebrates the story of Hell Cat Maggie and her New York history! Enjoy live music 7  nights a week//Trad Sessions//Irish Dancers along with old tipple favourites, premium products and fabulous cocktails over the festive period.
The Rusty Saddle and Broken Shaker
Howard Street
Located on Howard Street, The Rusty Saddle and Broken Shaker are the place to head for a fabulous festive night out. Both bars a adjoined but uniquely different in their own way!
The Rusty Saddle is a modern twist on the traditional Belfast venue, focusing on everything great about Irish culture with live music 7 nights a week and drink promos its the perfect combo!
Broken Shaker is gilded with emblematic decor so this ambient setting is perfect to sit back, relax and take in the atmosphere this festive season! Their bespoke menu covers a wide range of contemporary cocktails. For the more seasoned patrons,  they have a collection of the finest classic sours, sweets, and textures, with speciality drinks for those more adventurous individuals, groups, couples or parties.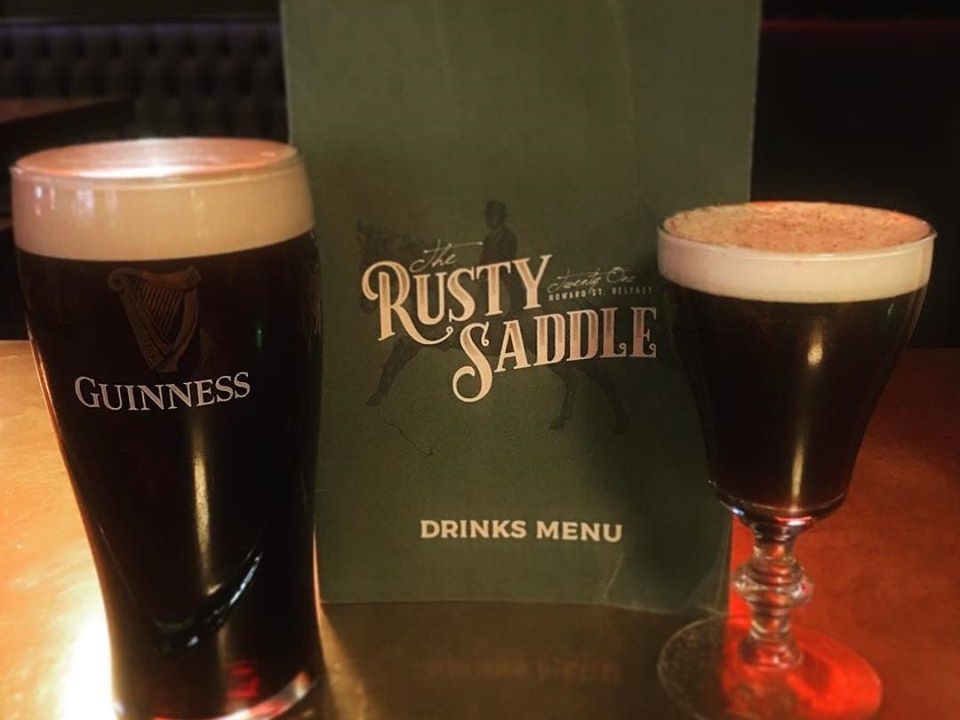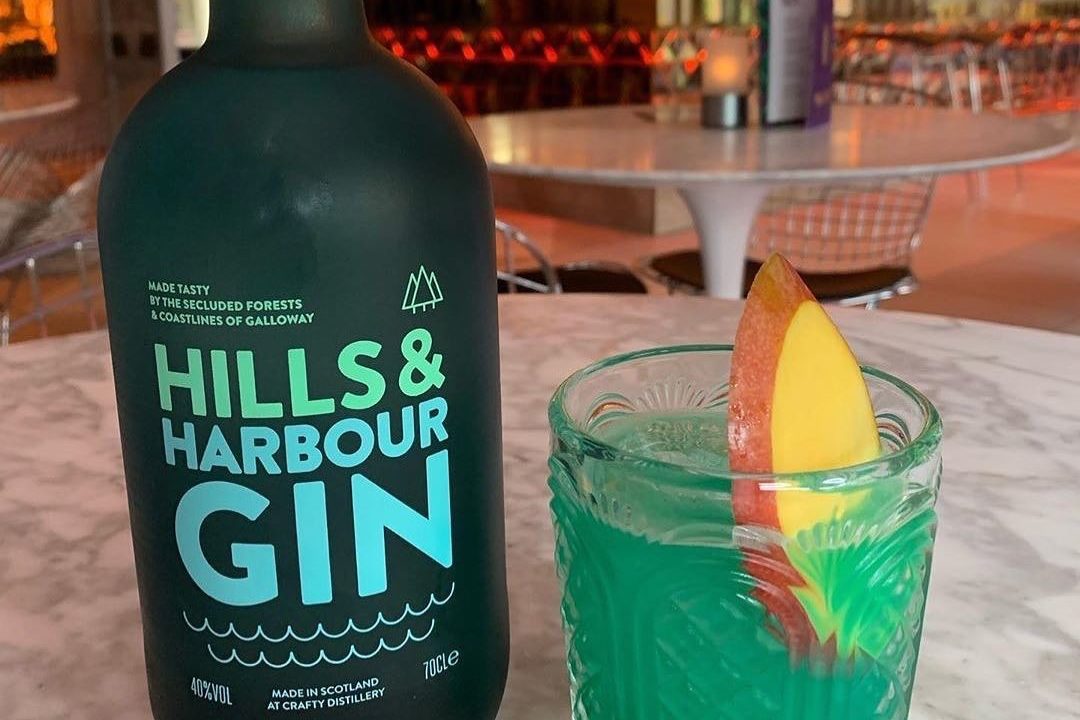 Monico Bars
Lombard Street
Located on Lombard Street, The Monico Bars is one of the few remaining traditional Irish bars in Belfast. Serving an array of liquor and live music, this bar and lounge is the perfect pit-stop after a day of shopping the sales or making your way across the other bars in the City! Sit by the fire and enjoy a drink from their Festive Toddy menu!
They always have a great quote on their chalkboard outside – definitely Instagram worthy!
Kelly's Cellars
Bank Street
Try a taste of local at Belfast's oldest traditional bar over this festive period!
If you're looking for a laid-back venue rich in history, local produce and craic choose Kelly's Cellars. With live music 6 nights a week, pick up a stool and enjoy some of the best musicians Ireland has to offer.  Midweek Trad sessions every night from 9pm.
Located down Garfield Street, Berliner offers customers a warm, comfortable and lively setting for you this festive break. With live music as well as an excellent range of beers & ales, gin and whiskeys we are sure you will enjoy with friends or family!
Currently trading as the Berliner….but not for too much longer, as they are bringing the history back and going back to our original name, The Deer's Head. (watch this space)
Opened in 2011, Voodoo is split over two floors, the downstairs houses their intimate and relaxed bottom bar. While upstairs is their club and music venue where anything goes, from hiphop to DnB, hard rock to blue grass. The mixture of both is great for a night out in the City over the festive break! Have a pint downstairs then head upstairs for a boogie!
Sister bar to Voodoo, Santeria opened its doors just this year! With fabulous festive themed cocktails, you will have to pull up a stool in this bar!
They have a No Dancing 'club' this December, running Sunday 22 and 29 Dec from 7.30pm to 10.30pm
Revolucion de Cuba
Arthur Street
In the heart of the city, is the spirit of Havana. Step inside Revolucion de Cuba's breathtaking listed building to three cocktail bars in classic Cuban style. If you are looking something completely different, here is where you want to be.
The Hercules Bar
Castle Street
Hercules is a busy City Centre bar perfect for a drink after a day of shopping in CastleCourt as it is just a few minutes from the side entrance. Serving a range of beers and beverages you can't go wrong.
The Hudson Bar
Gresham Street / Royal Avenue
With a door on Gresham street and a door on Royal Avenue The Hudson Bar is easy to get to either way! They pride themselves on giving you the best experience possible in their bar and infamous yard. With live music from Friday – Sunday, why not call round after a day of shopping or if you're doing a pub crawl across the City Centre.
Found behind CastleCourt, Maddens is a traditional Irish bar. Looking for that perfect pint of Guinness while you're celebrating, then Maddens is a must.
The Mermaid Inn
Wilsons Court
Cosied away in Wilsons court, The Mermaid inn is the perfect pit stop if you're out and about Ann Street and High Street. Pull up a seat with some friends and enjoy Belfast's own Jawbox Gin! 
Widely regarded as Belfast's worst kept secret, Love & Death on Ann Street is the city centre's perfect liquor hideaway. With arguably the best cocktail staff in the city and a warm hazy atmosphere, lose your day with friends in the bar before making a move to our intimate yet perfectly formed nightclub upstairs at weekends.
Located on King Street with 2 taxi depots either side of the premises and black taxi service adjacent, you will have no hassle getting home from Cosgroves Bar! Another bar to head to if you want that perfect pint of Guinness over the festive season!
…Not all, but some of these bars accept our Belfast City Centre Gift Card. If you want to treat someone to a night out on the tiles then do it with a gift card! Purchase Here