This years Oscars saw plenty of book-to-screen adaptations, with more than seven nominated for awards. Check out the Oscar-worthy titles, all available at Easons on Donegall Place
Call me by your name by Andre Aciman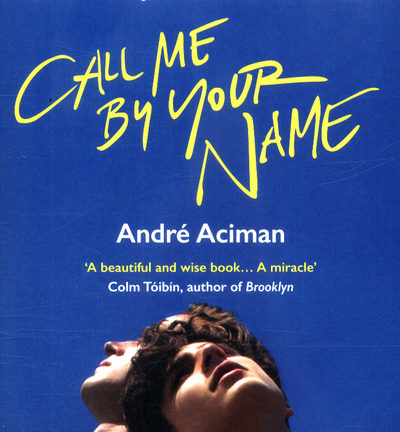 Andre Aciman's Call Me by Your Name is the story of a sudden and powerful romance that blossoms between an adolescent boy and a summer guest at his parents' cliffside mansion on the Italian Riviera. Each is unprepared for the consequences of their attraction, when, during the restless summer weeks, unrelenting currents of obsession, fascination, and desire intensify their passion and test the charged ground between them. Recklessly, the two verge toward the one thing both fear they may never truly find again: total intimacy. It is an instant classic and one of the great love stories of our time.
Winner of the Lambda Literary Award for Fiction A New York Times Notable Book of the Year A Publishers Weekly and The Washington Post Best Book of the Year A New York Magazine "Future Canon" Selection A Chicago Tribune and Seattle Times (Michael Upchurch's) Favorite Favorite Book of the Year   
Darkest hour by Anthony McCarten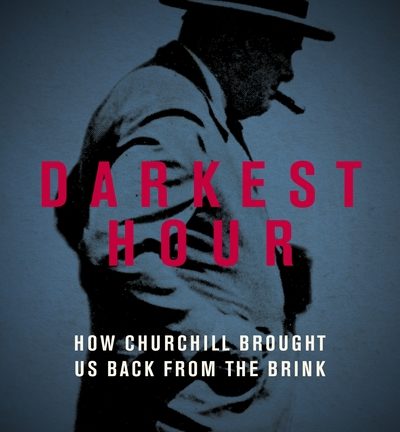 From the prize-winning screenwriter of The Theory of Everything , this is a cinematic, behind-the-scenes account of a crucial moment which takes us inside the mind of one of the world's greatest leaders – and provides a revisionist, more rounded portrait of his leadership. May, 1940. Britain is at war, European democracies are falling rapidly and the public are unaware of this dangerous new world. Just days after his unlikely succession to Prime Minister, Winston Churchill, faces this horror – and a sceptical King and a party plotting against him. He wonders how he can capture the public mood and does so, magnificently, before leading the country to victory.
It is this fascinating period that Anthony McCarten captures in this deeply researched, gripping day-by-day (and often hour-by-hour) narrative. In doing so he revises the familiar view of Churchill – he made himself into the iconic figure we remember and changed the course of history, but through those turbulent and dangerous weeks he was plagued by doubt, and even explored a peace treaty with Nazi Germany. It's a scarier, and more human story, than has ever been told.   
All the Money in the World by John Pearson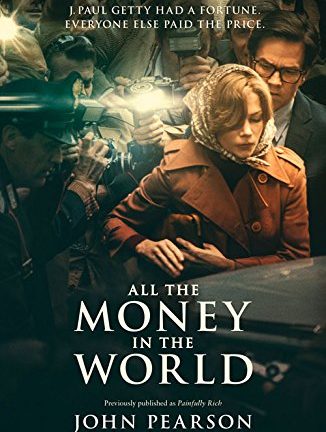 When sixteen-year-old Paul Getty was kidnapped, the news exploded worldwide. But his grandfather, J. Paul Getty, the richest living American, refused to pay the ransom, oblivious to his sufferings. And as the days dragged painfully on, it was Paul's distraught but determined mother Gail who was left to negotiate with his captors…
In this full biography of the Getty family, John Pearson traces the creation of their phenomenal wealth and the ways in which it has touched and tainted the lives of various generations. Packed with colourful characters, bitter feuds and unexpected turns, it is a riveting insight into the lives of the super-rich.
Mudbound by Hillary Jordan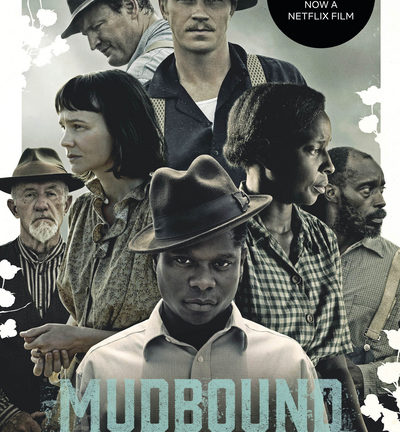 When Henry McAllan moves his city-bred wife, Laura, to a cotton farm in the Mississippi Delta in 1946, she finds herself in a place both foreign and frightening. Henry's love of rural life is not shared by Laura, who struggles to raise their two young children in an isolated shotgun shack under the eye of her hateful, racist father-in-law. When it rains, the waters rise up and swallow the bridge to town, stranding the family in a sea of mud. As the Second World War shudders to an end, two young men return from Europe to help work the farm.
Jamie McAllan is everything his older brother Henry is not and is sensitive to Laura's plight, but also haunted by his memories of combat. Ronsel Jackson, eldest son of the black sharecroppers who live on the farm, comes home from war with the shine of a hero, only to face far more dangerous battles against the ingrained bigotry of his own countrymen. These two unlikely friends become players in a tragedy on the grandest scale.   
Wonder by R J Palacio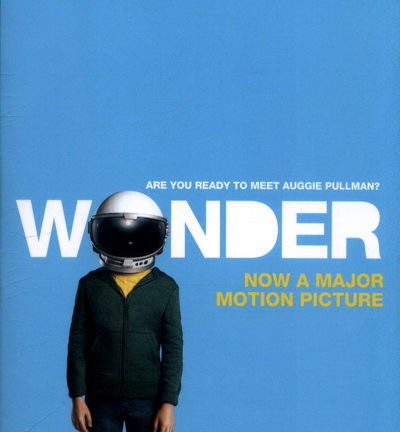 The unforgettable and life-affirming story of August Pullman – a boy who's desperate to blend in, but is destined to stand out. 'My name is August. I won't describe what I look like. Whatever you're thinking, it's probably worse.' Auggie wants to be an ordinary ten-year-old. He does ordinary things – eating ice cream, playing on his Xbox. He feels ordinary – inside. But ordinary kids don't make other ordinary kids run away screaming in playgrounds. Ordinary kids aren't stared at wherever they go.
Born with a terrible facial abnormality, Auggie has been home-schooled by his parents his whole life. Now, for the first time, he's being sent to a real school. All he wants is to be accepted. But can he convince his new classmates that he's just like them, underneath it all? Astonishingly powerful, WONDER is a read you'll never forget.   
Dunkirk by Joshua Levine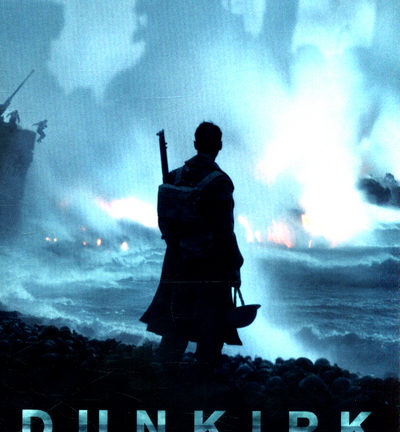 In 1940, at the French port of Dunkirk, more than 300,000 trapped Allied troops were dramatically rescued from destruction at the hands of Nazi Germany by an extraordinary seaborne evacuation. The true history of the soldiers, sailors, airmen and civilians involved in the nine-day skirmish has passed into legend. Now, the story Winston Churchill described as a 'miracle' is narrated by bestselling author Joshua Levine in its full, sweeping context, including new interviews with veterans and survivors.
Told from the viewpoints of land, sea and air, Joshua Levine's Dunkirk is a dramatic account of a defeat that paved the way to ultimate victory and preserved liberty for generations to come.   
Molly's Game by Molly Bloom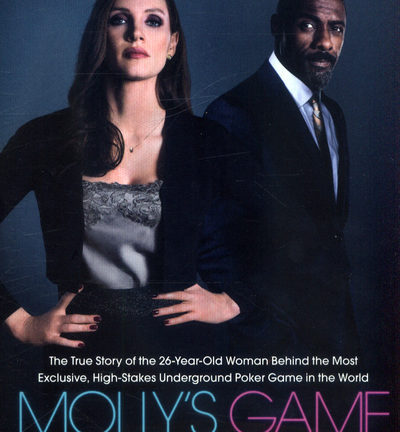 The true story of the 26-year-old woman behind the most exclusive, high-stakes underground poker game in the world When Molly Bloom was a little girl in a small Colorado town, she dreamed of a life without rules and limits, a life where she didn't have to measure up to anyone or anything – where she could become whatever she wanted. She ultimately got more than she ever could have bargained for.
In Molly's Game, she takes you through her adventures running an exclusive private poker game catering to Hollywood royalty like Leonardo DiCaprio and Ben Affleck, athletes, billionaires, politicians and financial titans. With rich detail, Molly describes a world of glamour, privilege and secrecy in which she made millions, lived the high life and fearlessly took on the Russian and Italian mobs – until she met the one adversary she could not outsmart: the United States government.