About Tm Lewin & Sons
The first T.M.Lewin opened in Jermyn Street in 1898. This bustling London Street soon became a magnet for the world's finest tailors and Mr. Thomas Mayes Lewin was among the industry's original innovators. Fashions may have changed since 1898 but excellent craftsmanship, quality, service and value remain the driving force behind the T.M.Lewin brand.
T.M.Lewin continue to use many of the same traditional manufacturing techniques devised all those years ago and over a century later, the quality of their business wear remains among the best in the world.
T.M.Lewin always believed that attention to detail is absolutely essential, which is why all their products are crafted with a whole host of extra design details that set them apart from the competition.
They use only the best quality 2-fold 100% cotton for every shirt, reinforcing each buttonhole and offering the customer a choice of collar shape, two cuff options and up to six different sleeve lengths across the range. Their in-house design team keep ahead of the latest trends by creating up to 100 new shirt fabric designs each month, so you'll never run out of options.
Tm Lewin & Sons
LG10 Victoria Square
BT1 4QG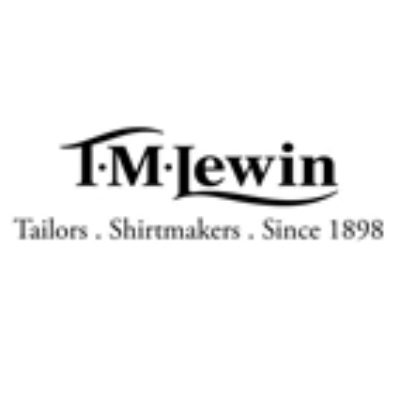 Find
LG10 Victoria Square
BT1 4QG
Contact