About Thompsons NI
Thompsons NI is a specialist law practice based in Northern Ireland, part of Thompsons Solicitors; one of the largest personal injury and employment law firms which has a network of offices in England, Wales and Scotland.
Thompsons NI brings together a team of experienced legal professionals based in Northern Ireland committed to providing an efficient and professional legal service. From personal injury representation through to employment law advice, family law and conveyancing, Thompsons NI offers a comprehensive package of legal support.
The firm specialises in all forms of personal injury compensation, including accidents and injuries that take place in the workplace, on the roads or elsewhere. Their dedicated personal injury team includes asbestos disease experts, brain and spinal cord injury specialists and lawyers who specialise in medical negligence.
Opening Hours
*Opening hours are a guide only, and are subject to change.
Thompsons NI
171 Victoria Street
BT1 4HS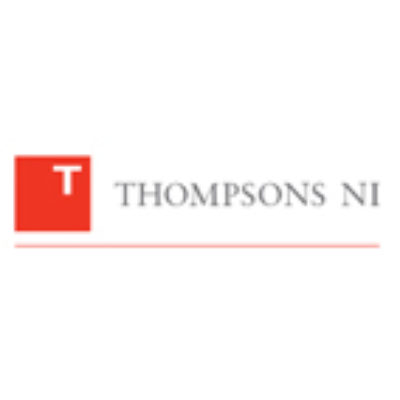 Find
171 Victoria Street
BT1 4HS
Contact