About Kellys Cellars
When socialising in the 1700's lower classes would meet up at taverns & public houses. Oftentimes there'd be musicians working their trade, or a local person who could sing or play, and that sometimes led to dancing. Not much has changed at kelly's since then. Built in 1720 much of the original features have been retained. The public bar is open on the ground floor 7 days a week and upstairs lounge at the weekends.
Upstairs in kelly's
Availble for hire 7 days a week! Come face to face in belfast's oldest licensed premises. An untraditional & cultural venue to create memorable meetings and events at prices that you can afford. The space is ideal for lectures, workshops, team meetings, interviews, training, product launches and general gathering. So, if you're looking for a laid-back venue rich in history, local produce and craic choose kelly's.
F R E Q U E N T L Y  A S K E D  Q U E S T I O N S
Can I see a menu?
Kelly's Cellars is a bar, not a restaurant. We do serve bowls of Irish stew (subject to availability) but that's the lot. We do, however, have some very good restaurants as neighbours if you're hungry. Check out the Mourne Seafood Bar, Manny's Fish and Chips, or Havana Bank Square - all highly recommended!
Can I book a table?
We're afraid not. As mentioned above, we're a bar, not a restaurant. Only in very rare and exceptional circumstances do we reserve tables for customers.
Can I pay by card?
We accept both contactless and chip-and-pin cards.
What music is playing?
We have live music in the bar 6 nights a week, with Monday being our quiet evening.
Tuesday, Wednesday and Thursday evening are traditional Irish music nights, with excellent local musicians coming together by the fireside to bring us some of the best trad music in the city. Kick-off is about 8:30 or 9pm, and they play until midnight.
Friday and Saturday evenings will feature local talent, usually in the form of one- or two-piece acts.
Sunday evening is noisy - a full sized band. Our resident bands are currently The Dead Handsomes, and Bobby and the Breakaways, on alternating weekends.
Saturday afternoon varies according to the season. In warm summers, we have our Garden Sessions, where bands will play in the outdoor seating area. As winter approaches, we will have the Saturday afternoon traditional Irish music session inside by the fireplace.
We try to post details of the music daily on our page, so check before you come down, if you're curious
My children would really enjoy the Irish music. Can I bring them down?
We're afraid not. Our licence and insurance prohibit under-18s from being on the premises. We know that this is harsh, but the penalties we could face are severe. Our security staff and many of our bar staff are family people themselves, and so it is heartbreaking for them to say no, but our hands are tied.
Do you have a dress code?
Generally speaking, no. We are a casual and relaxed establishment and you are welcome to dress as you wish.
We do, however have some exceptions. Sports wear (tracksuits, baseball caps, etc) are frowned upon, and if you're wearing a hoodie, wear it with the hood down, please.
Also, we know that sports fans are passionate about their games, but since passion can lead to rivalries and animosity, we do not permit team colours to be worn in the bar. We will make an exception to this rule during events such as the world cup, provided you are wearing your national team colours.
Do you have WiFi?
Indeed we do. You'll find the password on to the walls.
Opening Hours
| | |
| --- | --- |
| Monday | 11:30 - 01:00 |
| Tuesday | 11:30 - 01:00 |
| Wednesday | 11:30 - 01:00 |
| Thursday | 11:30 - 01:00 |
| Friday | 11:30 - 01:00 |
| Saturday | 11:30 - 01:00 |
| Sunday | Closes at 00:00 |
*Opening hours are a guide only, and are subject to change.
Kellys Cellars
30-32 Bank Street, Belfast
BT1 1DA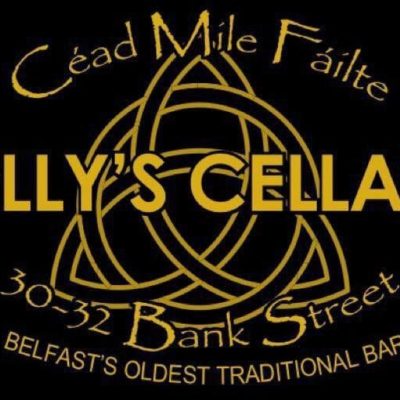 Find
30-32 Bank Street, Belfast
BT1 1DA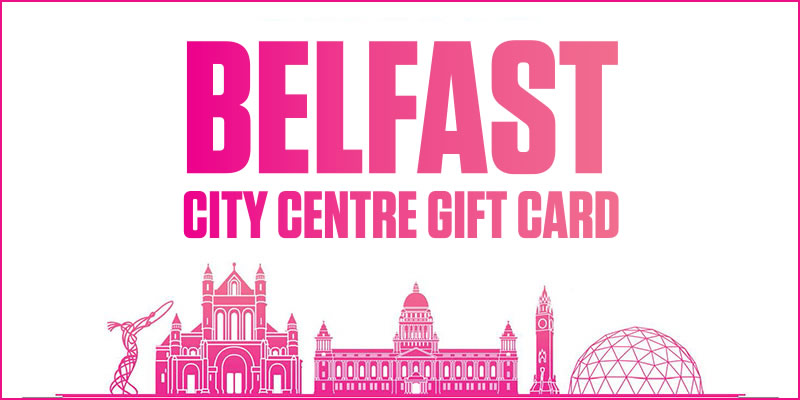 The Belfast Gift Card is accepted here.