About Hotel Chocolat
We're one of the world's few chocolate makers to actually grow cocoa, on our beautiful Rabot Estate plantation in Saint Lucia. Connecting cocoa-growing with luxury chocolate making and retailing makes us unique in the UK, and gives us an in-depth understanding of the factors that impact the final flavour of our chocolate, right from the growing tree.
When the very first Hotel Chocolat shop opened its doors to guests in North London in 2004, it was the start of a revolution in British chocolate. Two entrepreneurs, Angus Thirlwell and Peter Harris, were on a mission to make chocolate exciting again.
Today, we have 93 shops as well as cafés and restaurants, we've opened our first three boutiques in Copenhagen and we have a hotel on our working cocoa plantation in the Caribbean. It's been a busy period of change and growth, but everything we do is still guided by the three basic values that we started with – and it always will be.
What we believe in
Originality
We're constantly striving to be fresh, creative and innovative, and always one surprising step ahead.
Authenticity
Chocolate starts at the roots of the cacao tree. So we got stuck in.
Ethics
You work too hard for bad chocolate. They work too hard for cheap cocoa. We've been raising the bar for cocoa-growing since 2002.
Opening Hours
| | |
| --- | --- |
| Monday | 10:00 - 17:00 |
| Tuesday | 10:00 - 17:00 |
| Wednesday | 10:00 - 19:00 |
| Thursday | 10:00 - 21:00 |
| Friday | 10:00 - 18:00 |
| Saturday | 10:00 - 18:00 |
| Sunday | 13:00 - 18:00 |
*Opening hours are a guide only, and are subject to change.
Hotel Chocolat
9 William Street South
BT1 4FT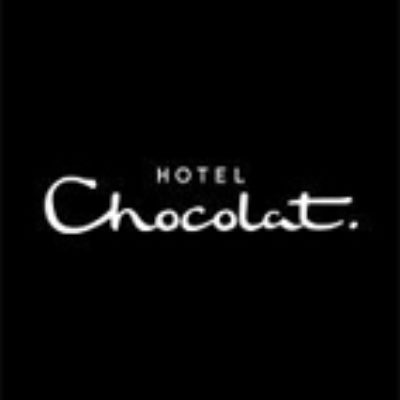 Find
9 William Street South
BT1 4FT
Contact