About Granny Annies
Granny Annie was born in Limavady, in the year 1916. In her early life she attended Largy school. She is remembered for her love of the dances, and socialising with her family and friends. It was at the dances were she met her lifetime husband William at the age of 19 in Foreglen and married in Limavady church aged 21.
They regularly attended dances in Derry were one of our venues is located today, on Waterloo street. They loved live music and bands; this too is a big feature in this venue today.
William was a sand & gravel merchant and a local farmer from the area and his very own 1947 TBO tractor sits in our flagship venue in Limavady today.
Granny was never late and always on time consequently we have many styles of clocks within our venues. Every Tuesday was baking day therefore you will see her stove in Granny Annies.
She loved attending weddings and her house of worship. Annie would be well dressed with her signature handbags and hats, again a fixture we have maintained in our venues.
Her two daughters were married in the Eglinton Hotel in Portrush a family friendly venue we now operate today as Granny Annies Kitchen and bar.
Throughout our venues you will also notice the unique design of our toilets, 'Granda's' replicating his garage were he fixed and attended to his different tractors, lorries and car's. Granny's toilets also resemble her dressing room with her wide range of handbags and bonnets.
Annie loved shopping trips to Belfast were she met up with her relatives consequently we operate Granny Annies Kitchen directly opposite House of Fraser at Victoria Square Shopping Centre.
Opening Hours
| | |
| --- | --- |
| Monday | 08:00 - 00:00 |
| Tuesday | 08:00 - 00:00 |
| Wednesday | 08:00 - 00:00 |
| Thursday | 08:00 - 02:00 |
| Friday | 08:00 - 02:00 |
| Saturday | 09:00 - 02:00 |
| Sunday | 10:30 - 00:00 |
*Opening hours are a guide only, and are subject to change.
Granny Annies
81 Chichester Street
BT1 4JE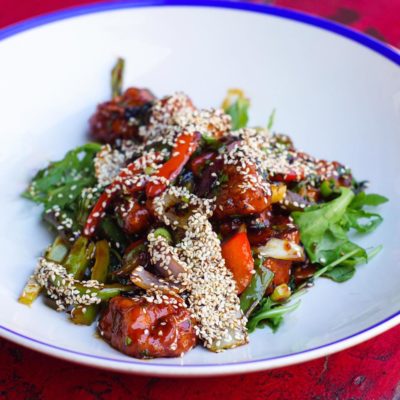 Find
81 Chichester Street
BT1 4JE
Contact