About Bullitt
At Bullitt Hotel we shoot from the hip. Our no-nonsense philosophy means we've ditched the over-the-top extras so that we can deliver a quality service with no hidden costs.
Stay
Our stylish rooms are cleverly designed to maximise space, ranging in size from The Dinky, to The Comfy and The Roomy. All our rooms, no matter which size you go for, offer the same fabulous features, including comfy king-size beds, refreshing rain showers, super-fast Wi-Fi, smart TVs and a daily Grub to Go bag filled with OJ, a granola pot and a piece of fruit to kick-start your day!
Our daily Grub to Go bags come as standard and are filled with OJ, a granola and yoghurt pot, and a piece of fruit to kick-start your day. Sound good? Find out more here.
Taylor & Clay
The in-house restuarant, Taylor and Clay, is open for breakfast, lunch and dinner. Taylor & Clay will hit the spot whether you're after a sneaky snack or a full-on feast. Think small plates and smoky prime cuts cooked to perfection on our Asador grill.
Babel
Babel is Bullitt Hotel's rooftop bar and garden complete with panoramic city views across Belfast, mouth-watering cocktails and sumptuous small plates. Accessed via an elevator on the Ann Street side of the hotel, Babel's creative shrub cocktails use ingredients and garnishes inspired by its living walls which contain over 300 plants. A true urban oasis, Babel prides itself on its homegrown botanicals, subtle sophistication and innovative ideas.
Bullitt Bar
With mouth-watering cocktails, craft beers and our very own Bullitt brew, the super-sleek Bullitt Bar is where it's all happening. Grab a drink and relax in our cosy courtyard right in the heart of Belfast city centre.
Opening Hours
*Opening hours are a guide only, and are subject to change.
Bullitt
40a Church Lane
Belfast
BT1 4QN
Find
40a Church Lane
Belfast
BT1 4QN
Contact
Connect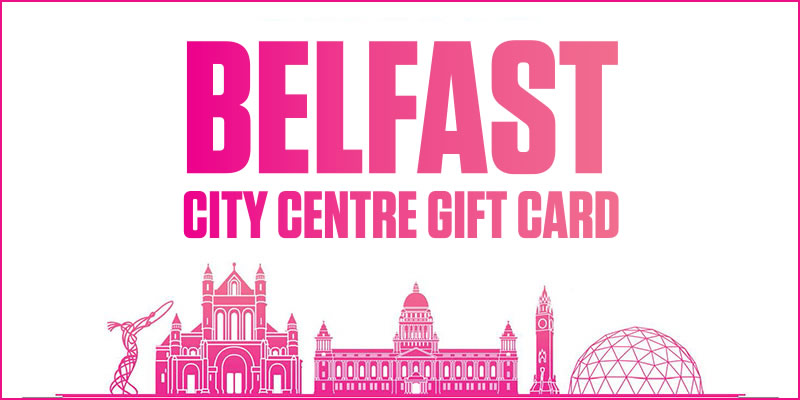 The Belfast Gift Card is accepted here.