26th April 2019
Eason | Donegall Place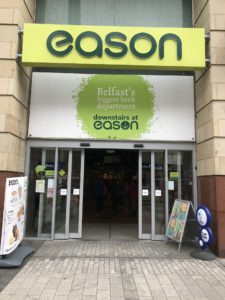 Eason is renowned for being one of the largest bookstores in Northern Ireland, with the most amazing selection of books, magazines, stationary! You could go as far as to say that it is an Aladdin's Cave full of wonderful things, particularly in the basement level, which is unbeknown to many. We sat down with Gerard, the store manager to find out a little bit more about it!
Can you tell us more about the basement level?
Within this area of the store, we have an extended product range that differs from upstairs. The basement is divided into departments which include Department 51, Easonology, Gifts and a further range of sub-genres of books which can be categorised into true crime, Northern Ireland based novels as well as political and educational books.
Gift department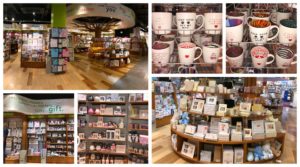 Eason stock a vast range of gifts and cards for all occasions including those milestone birthdays: 21st, 30th, 60th and so on. We also stock gifts for new-born's or even those who are getting married. For those almost-newlyweds, we stock a range of products to assist them in the planning of the big day!
Children's Books

Many people may not be aware that Eason stock a wide range of kid's books which would be the largest selection of children's books in Belfast. We think this is vital to have in the City Centre because it's important to focus on children reading more and try to get them to spend less time connected to electronic devices. We also stock educational books for those sitting their transfer tests right up to those sitting their A-Levels.
Department 51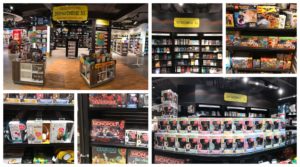 Within our basement level we have Department 51 which is aimed at that sort of cool / young teenager market with products involving Rick and Morty, Fortnight, POP products and different themed monopoly games. We also stock products based on the Game of Thrones and Harry Potter which includes stationary, puzzles and games which are all quite popular and in high demand.
For younger children we stock products such as Play dough, Early Learning, building blocks and educational based toys.
Easonology Department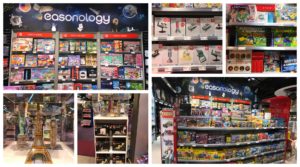 We also have an Easonology department and this department is very much aimed towards brain training which allows children to interact with the product whilst learning at the same time – such as making and solving puzzles.
Oscars Coffee Dock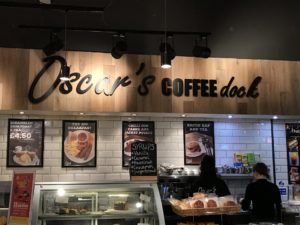 Oscars Coffee Dock is another section of our basement level which is a lovely little area inside our basement located at the back where it is quite quiet and gives people that opportunity to relax and enjoy a relaxing environment and we encourage customers to take what book they have purchased, purchase a coffee and come and sit and absorb everything that is going on down here.
What's next for Eason?
We have recently gone into partnership with Belfast City Sightseeing. Oscars dock café will be selling Game of Thrones tours as well as city sightseeing tours itself because of the popularity of tourism economy in Belfast. As well as this, within the basement we are going to add a Muriel painted on one of the walls in the café of different iconic landmarks and features of Belfast such as the Harland and Wolf cranes, Titanic, Belfast City Hall. These two new features to the café will hopefully enable tourists to come down and get a coffee and maybe a wee selfie in front of the mural. Located to the left of the café we are going to have a Northern Ireland themed section and stock a selection of products and gifts. These will take the form of books by Northern Ireland authors as well as a range of books on the history and heritage of Belfast and Northern Ireland. There will also be information on the scenic attractions Northern Ireland has to offer and gifts that complement this so when they return home, they will have memories of their time here in Belfast.
Find out more here