The shops have started their Christmas promotions, the radio stations have started playing their Christmas tunes, people have started to put their Christmas trees up & I'm a Celebrity Get Me Out of Here has begun, meaning one thing and one thing only….it's time to fully get into the Christmas spirit, regardless if it is only the middle of November!
Whether you are a regular or taking a random visit, check out the guide below to make the most of this festive season!
Over the coming weeks more things will be added so come back and check if you need any ideas!
Visit Santa & Shop 'til you drop!
CastleCourt & Victoria Square | Saturday 17 November - Monday 24 December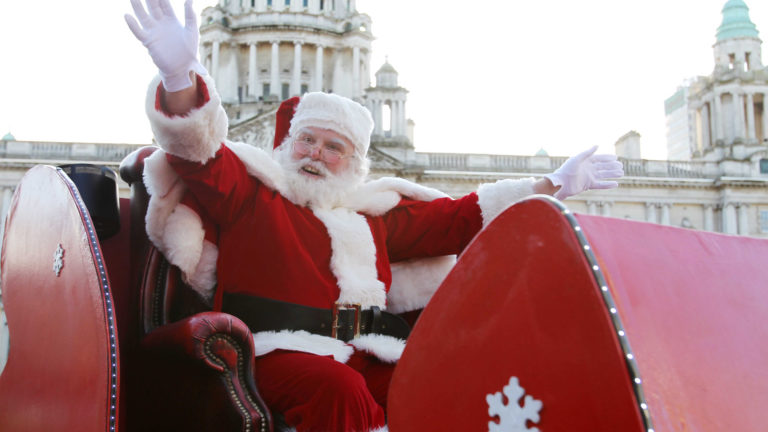 If you are heading to Belfast with the family then don't forget to visit Santa!
Instead of just having the one Santa, the City Centre has two!!
Visit Santa for free in CastleCourt and while you're there receive a free gift!
If you are over in the Victoria Square direction why not pop up to level two and take your little ones along to visit Santa in his Grotto!
Prices are as listed are as follows;
Visit and Present £7
Add 2 small photos for £7
Add 1 large photo for £7
Add one deluxe photo for £10
Add one deluxe photo and 2 small for £15
While you are visiting Santa, why not shop around the two modern family-friendly shopping centres? With over 100 international and local brands between them, restaurants and the Oden located in Victoria Square, Belfast City Centre is the destination for your Christmas shopping!
While browsing around Victoria Square you can also take a visit to the top floor where the iconic 'Dome' is located which offers the most amazing views of the city!
Santa's Post Office!
Royal Avenue | Thursday 22 November - Sunday 23 December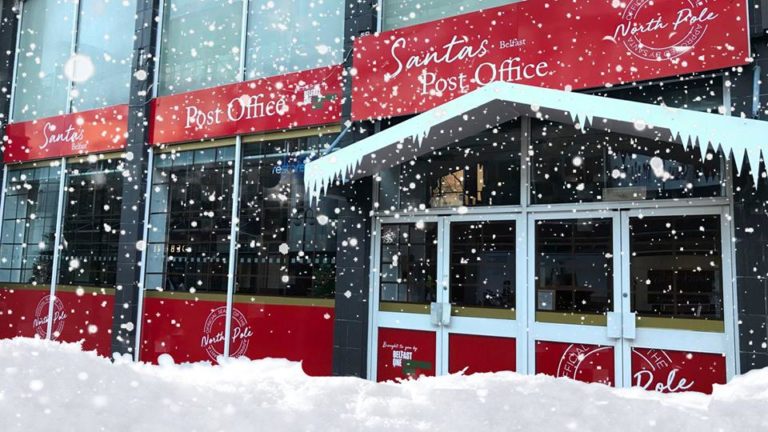 Join Santa's elves on Royal Avenue where your little one can write their letter to Santa, get it stamped by the elves with their North Pole seal of approval, then post it in Santa's magical postbox and see the journey it will take from Belfast to the North Pole!
More Info
Christmas Markets
City Hall | Saturday 17 November - Saturday 22 December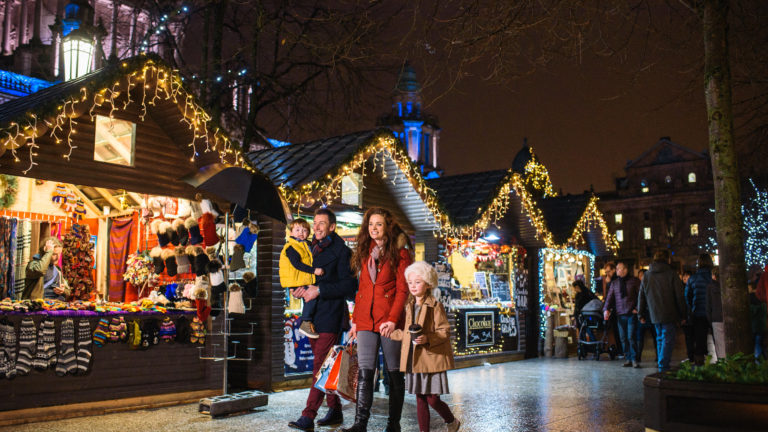 The Christmas Market has returned to the grounds of the Belfast City Hall for the 14th year in a row!
The gates will be open every day for visitors to explore a number of countries from across the world including Germany, Spain, France, Italy and a number of local traders. Santa will be visiting the market to meet families as there will be plenty of entertainment during your visit.
The Belfast Christmas Market offers free tours that operate during quieter times of the market for people who may have accessibility issues. These tours run from : Monday to Thursday 10am – 12noon, to book please email kate@mpel.co.uk.
Educational Tours Market Place are thrilled to offer local primary schools the opportunity to take part in our FREE Educational Tours! These allow young children to visit the market with their teachers to meet the traders, learn about all the different cultures being represented at the market and to try some tasty foods at the festive market! These tours run daily Monday to Thursday between 11am to 3pm. To book please email kate@mpel.co.uk
The Belfast Christmas Market guarantees a real Irish welcome for all its visitors!
More Info
Movie Nights!
The Treehouse | Monday 26 November - Sunday 23 December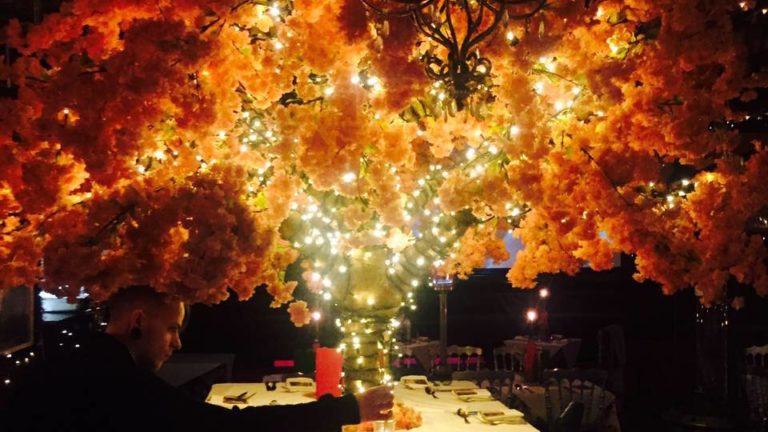 It's never too early for Christmas movies! So, to get you into the festive spirit why not grab your friends, family or significant other and buy some tickets to see one or even more of the most popular Christmas movies at The Treehouse such as:
Elf
Love Actually
Its A Wonderful Life
The Grinch
No better way to watch these than under the Cherry blossom tree with some cosy blankets and heaters! The weather outside may be frightful but you'll find their rooftop retreat delightful!
Standard ticket is £15 but upgrade to VIP for £5 for a glass of their signature mulled wine or Hot Cider on arrival!
Book now to avoid disappointment!
Book Now
Food Glorious Food!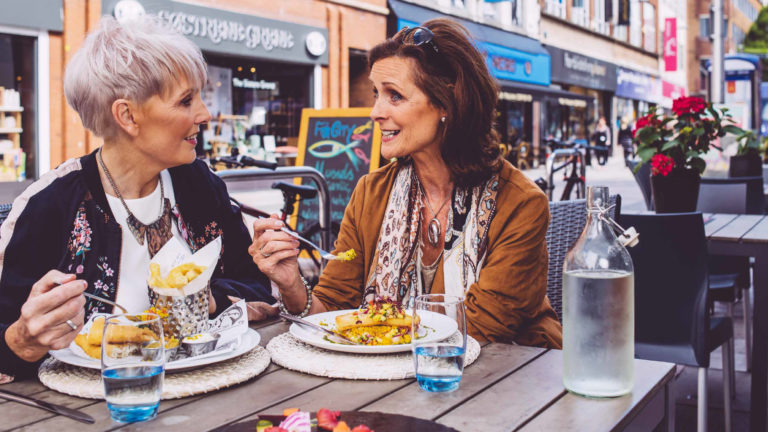 There is no doubt that these activities and whatever else you get up to when you come to Belfast are going to make you hungry!
From restaurants to cafes to fast food outlets offering various cuisines between them all there's plenty to tickle your taste-buds! As it is the festive season after all many of these establishments have festive menus so not only are you spoilt for choice but you can certainly get into the Christmas spirit!
Check out food directory here
Festive Drinks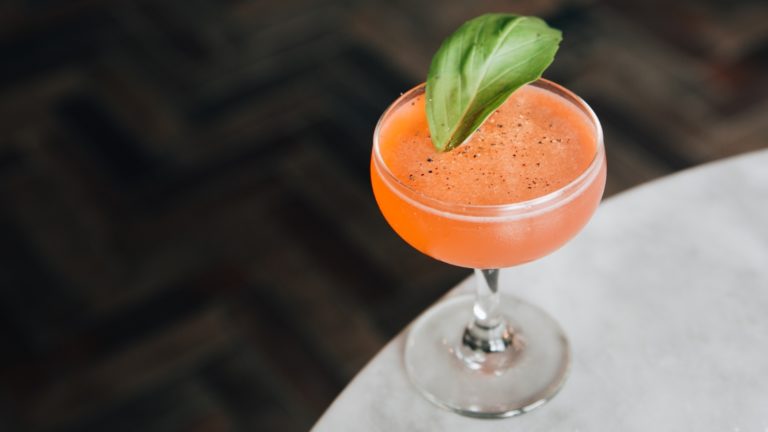 Belfast City Centre has plenty of fantastic places for you to enjoy some festive drinks with your friends, family even work colleagues over the holidays! From cosy traditional pubs and modern cocktail bars to quirky nightclubs and even the Christmas Market, there's something to suit everyone!
Check out last years blog for some inspiration on where to sip on those festive drinks! Also to get more value for money, many establishments in the City Centre have Happy Hours during the week and at the weekend so be sure to keep an eye out for them!
Slide your way into Christmas!
Donegall Place | Tuesday 27 November - 6 January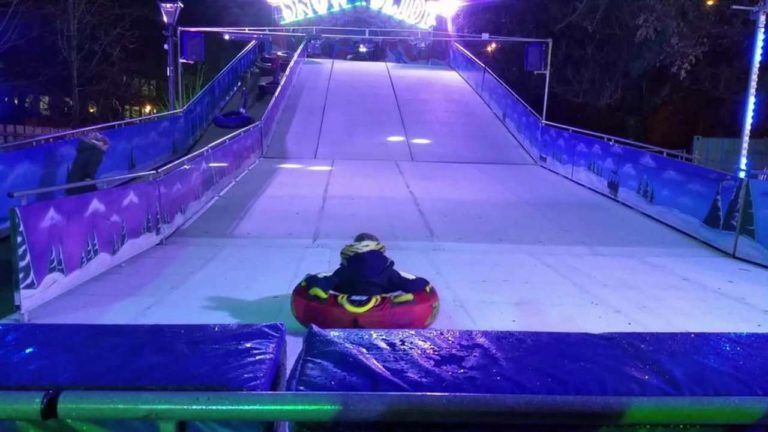 While you're roaming around the City why not take a stroll round to Donegall Place  (in front of Belfast City Hall) and take a trip down the Giant Snow Slide!!
While you're there enjoy a range of food from the festive chalets and food trailers along the street!
Opening Times
Monday – Saturday: 10am – 8pm
Sunday: 12pm – 6pm
More Info
CAROUSEL RIDES!
Castle Place | Tuesday 27 November - 6 Janurary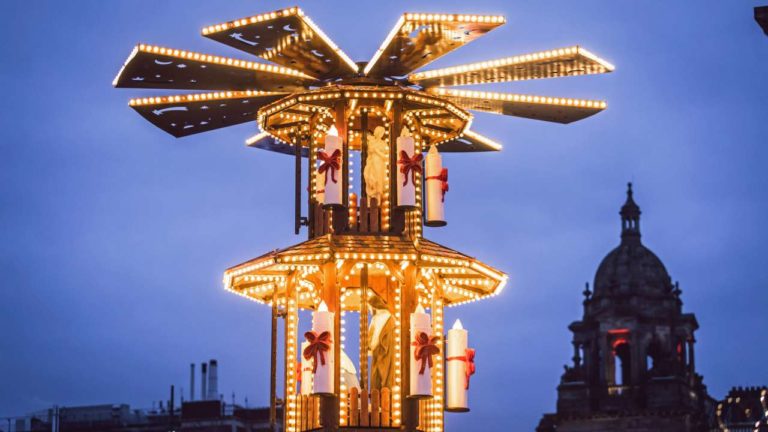 Belfast will be alive this Christmas with lots of festive attractions around the city centre for children and adults alike!
Head to Castle Place (outside Donegall Arcade) and enjoy a range of children's rides including carousels and an Olaf the Snowman Ride!
A German windmill grill will also be selling a range of bratwurst sausage, a Christmas market tradition!
Opening Times
Monday – Saturday: 10am – 8pm
Sunday: 12pm – 6pm
More Info