There's plenty happening in Belfast this week including signings, music, movies cookery demos and much more!
Brian Not Brian and Black Bones
Bullitt, Friday 9 February at 8pm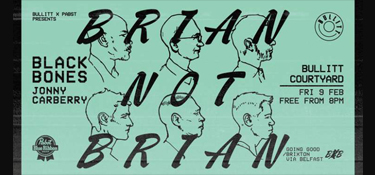 Brian Not Brian is one of Bullitt's all-time favourite selectors – and this is a Belfast home-coming of sorts, having left the city a long time back for London, where he worked the counter at the ace Phonica Records amongst others.
The leftfield leanings of Bullitt resident Jonny Carberry will kick things off at 8:00pm.
Bridesmaids movie night
The Treehouse, Friday 9 February at 7:30pm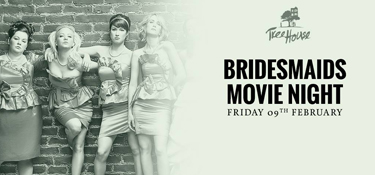 Enjoy a screening of the hilarious Bridesmaids up on the roof this February at The Treehouse. Tickets include screening of the movie, prosecco reception and hot tapas. Movie starts at 7:30pm sharp.
Two for one cocktails will be available throughout the evening doors open from 4:00pm, movie starts at 7.30pm.
Space Precinct Reloaded Signing
Forbidden Planet, Saturday 10 February at 1pm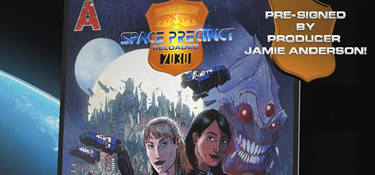 A special one off [child friendly] event to celebrate the very special release of Comic book 'Space Precinct Reloaded' Issue 1.
Join Writer Chris Thompson, Artist Connor Flanagan and Editor Andrew Clements on Saturday February 10th between 1pm and 3pm and pick up a signed copy. As an added bonus In Store copies will be pre-signed by producer Jamie Anderson (while stocks last).
Belfast Cookery School Demo and Dine
Belfast Cookery School, Saturday 10 February at 7pm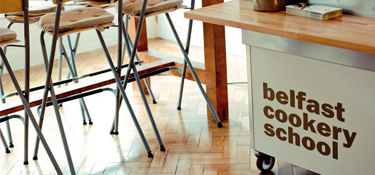 Start this great evening of informative and inspirational cooked in front of and served you by the Cookery School's team with a selection of starters inspired by the highly regarded menu available within their sister restaurant, Mourne Seafood Bar.
The team will prepare a locally sourced, delightful Tenderloin of rare breed Pork Wellington accompanied by dauphinoise potato and a wild garlic puree and celeric puree. Enjoy this walk through demonstration from your very own chair. Tickets are priced £50.
Ciaran McElhinney
The Kitchen Bar, Saturday 10 February from 6:30pm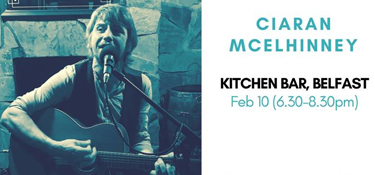 Ciaran McElhinney is playing a wide range of covers on February 10 at The Kitchen Bar as a 1-piece acoustic act.
Ciaran has supported acts such as Horslips, Hothouse Flowers, The Fureys, Henry McCullough, Bap Kennedy, Ronnie Greer, Pat McManus, Alabama 3, Tom Baxter, Mike Denver and many more….
There's plenty more places to go to shop, do and dine in Belfast One. Check out our directory.